The New ArchAngel Insole
In recent times Healthy Step has attended several exhibitions and events which have given us the opportunity to talk to the general public about foot health and ask what they are looking for to make walking/hiking and running more comfortable.
At the national Outdoor Expo in Birmingham in 2022 we exhibited our products and chatted to our stand visitors about all things foot related. Many approached us saying they had been told they had fallen arches, collapsed arches or flat feet by their GP, physio or podiatrist. We considered this and did some searches on Google and found it is a really well searched term every month.
Our product development team decided to develop a product specifically for fallen arches and to make sure no one was in any doubt about its function we named it Arch Angel.
Most cases of fallen arches arise from muscles, ligaments, or joints within the foot that are being over-stressed resulting in poor 'arch' function. The ArchAngel® insole has been designed by the specialist clinical team at Healthy Step Ltd to comfort and cradle feet that need a little help with their arch function.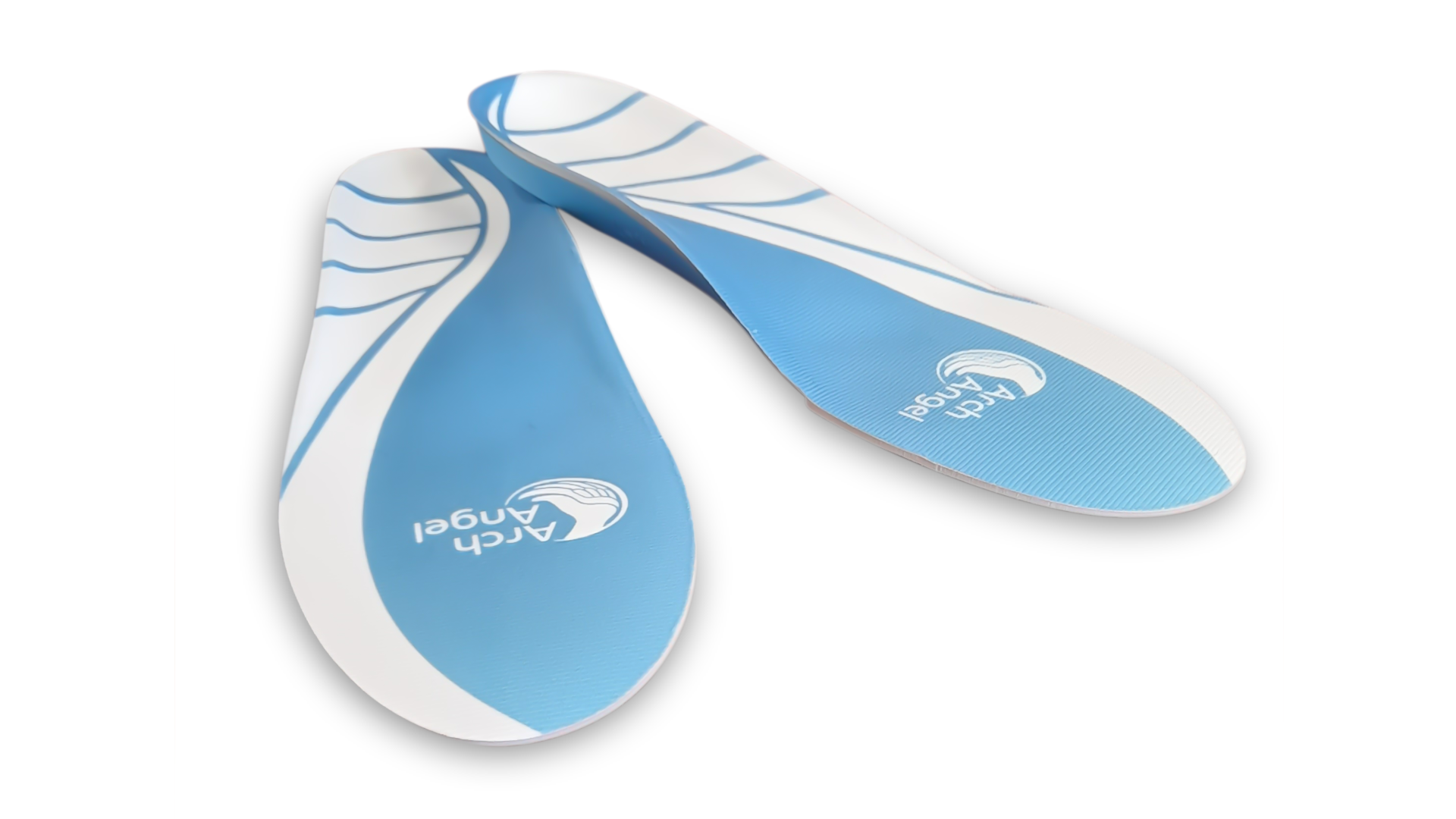 Most cases of arch dysfunction are not serious and result from fatigued or weakened foot and ankle muscles. If your feet are getting tired while out walking or after exercise, or you suffer from minor aches and pains then the ArchAngel® is going to be your saviour. Combined with our simple foot strengthening exercises you will enjoy a new level of comfort whilst out doing your favourite activity, or even just walking to work to keep your steps up.
Sign up to receive our newsletter and special offers