X-Line DJD Insoles
Hallux Rigidus and Limitis Insoles designed to alleviate big toe joint pain or ache during and after activity. Osteoarthritis is called Degenerative Joint Disease (DJD) in medical circles and this is the first insole designed for big toe osteoarthritis. Widely used in the NHS for Hallux Rigidus and Hallux Limitis.
£37.95
Product Description
X-Line DJD Insoles
The ideal solution for hallux limitus and hallux rigidus
Widely used in the NHS, X-Line DJD insoles are used to treat pain caused by osteoarthritis, also known as a degenerative joint disease (DJD).
For more information on how this product works, click here.
The DJD insoles require the following footwear to work:
A shoe with a stiff sole
A shoe that has laces and a removable in-sock/insole
All quality hiking boots and walking shoes
Most trainers
Most spacious golf shoesRocker soled shoes
Rocker Shoes
Sign up to receive our newsletter and special offers
Supporting contours that reduce bending stresses on the big toe joint
A forefoot rocker precisely located to reduce big toe bending
Heel and midfoot cradle to guarantee comfort
Cambrelle® top covers for durability, making them easy to clean
Suitable for:
Big toe joint arthritis
Big toe joint pain during everyday activities
Big toe joint pain during golf and hiking
Sesamoiditis
Excellent for using after big toe joint surgery (e.g. bunion joint surgery or fusion) to reduce pain
How to Put Insoles Inside Your Shoes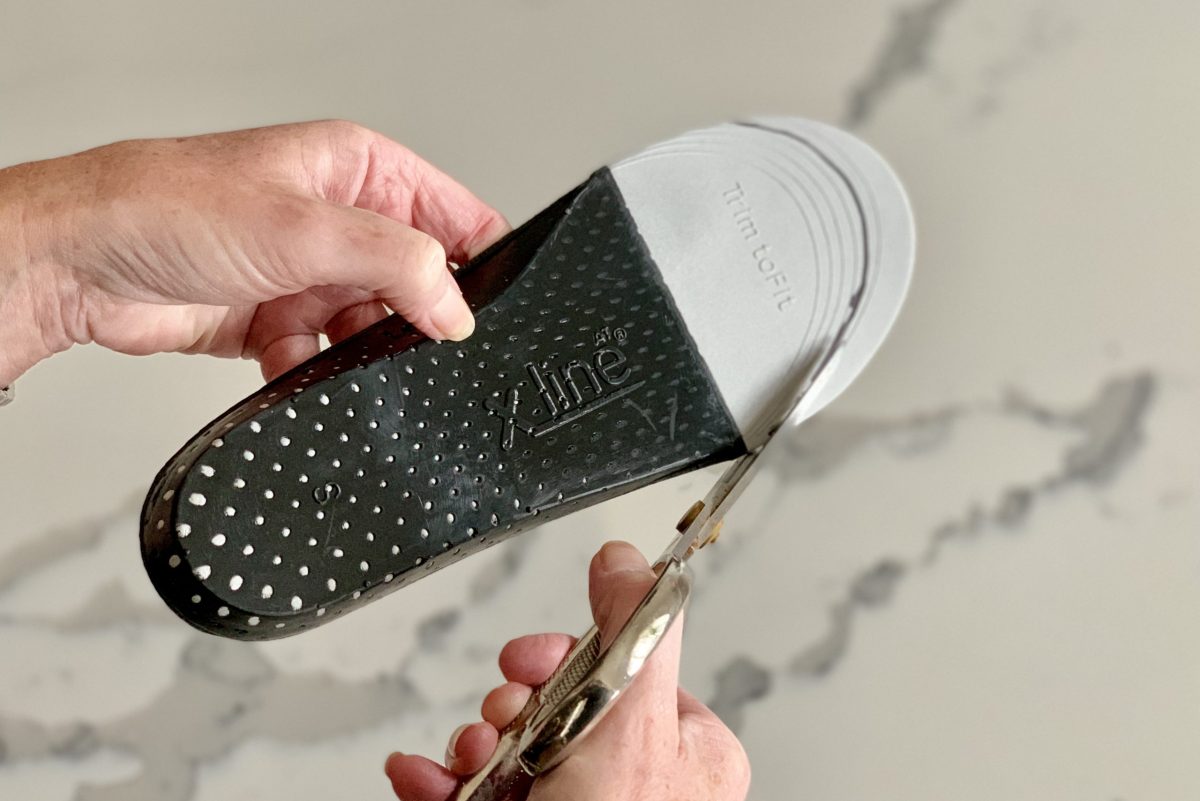 The X-Line DJD works best in stiff-soled spacious shoes. For more on understanding the problem and the solutions for big toe pain, see the article linked to product features. Outcomes are greatly improved when exercises are used to strengthen the forefoot. See our exercises.
For more information on how this product works, click here.
Insoles for Arthritis
To view the best exercises for big toe joint pain, click below:
In addition, a therapy ball can be used to strengthen flexor muscles in the foot.
Other Popular HealthyStep Products You may also like…